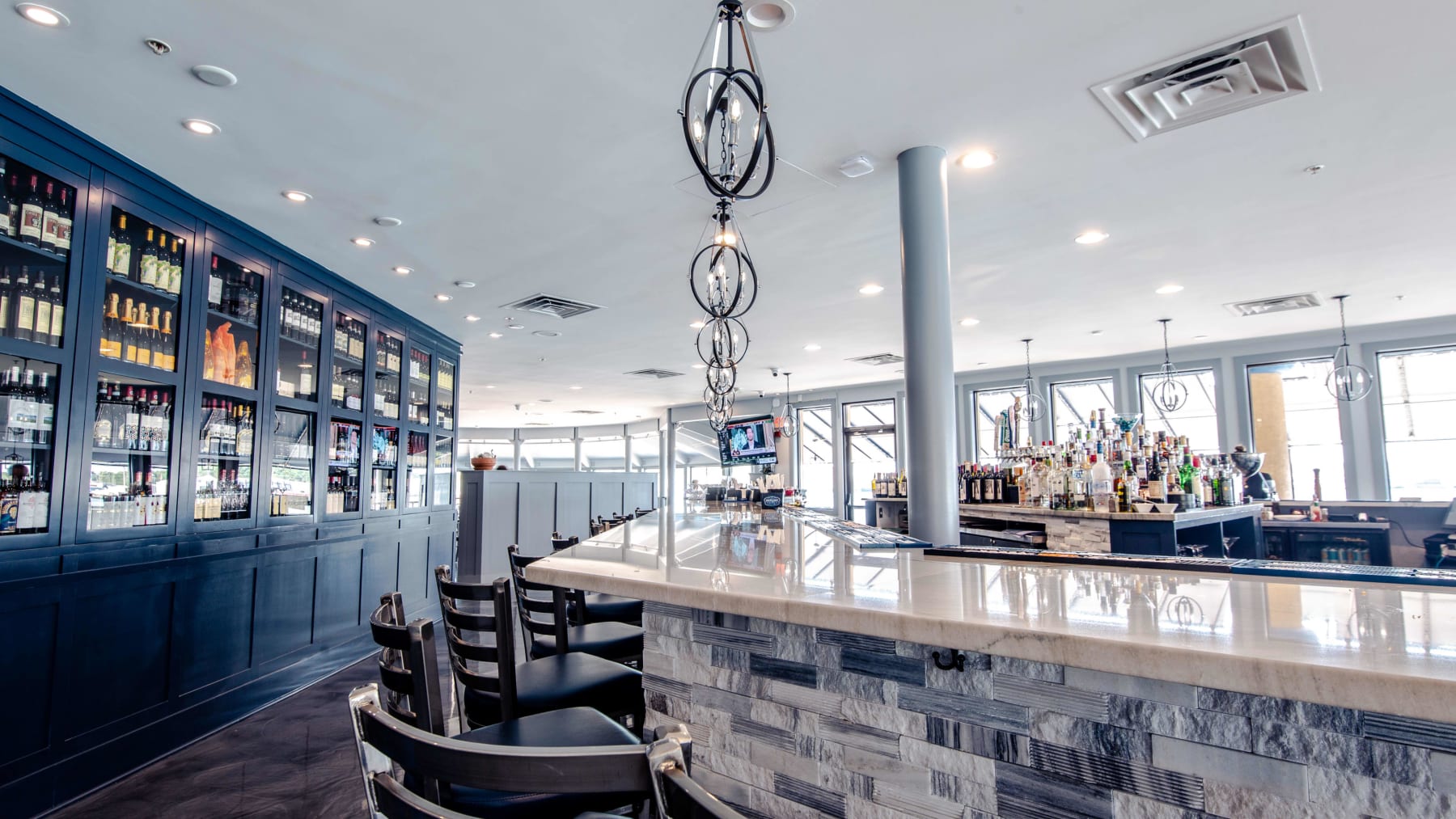 Il Gabbiano
Long Wharf Waterfront's Finest Dining
Looking out over the waterfront of the Long Island Sound and New Haven's industrial harbor, Il Gabbiano's entrance gives way to a dining room with a beautifully designed epoxy floor, matching the nautical decor of the restaurant. Our brand new bar is custom sided with white/grey rocks and marble bar top which seats 36 guests. In addition to the wine, Il Gabbiano will feature a craft cocktail list, 5 beer taps and additional choices in bottles. 
Our Experience
Our Story
Where It All Began
Il Gabbiano is an Italian Steakhouse brought to the historical waterfront district and neighborhood of the city of New Haven, Connecticut by Chef Valentino Stakaj owner of the city's iconic Adriana's on Grand Avenue and La Lupa in North Haven, Valentino has rebuilt the famous restaurant location at 501 Long Wharf Drive which overlooks the Long Island Sound.
Learn More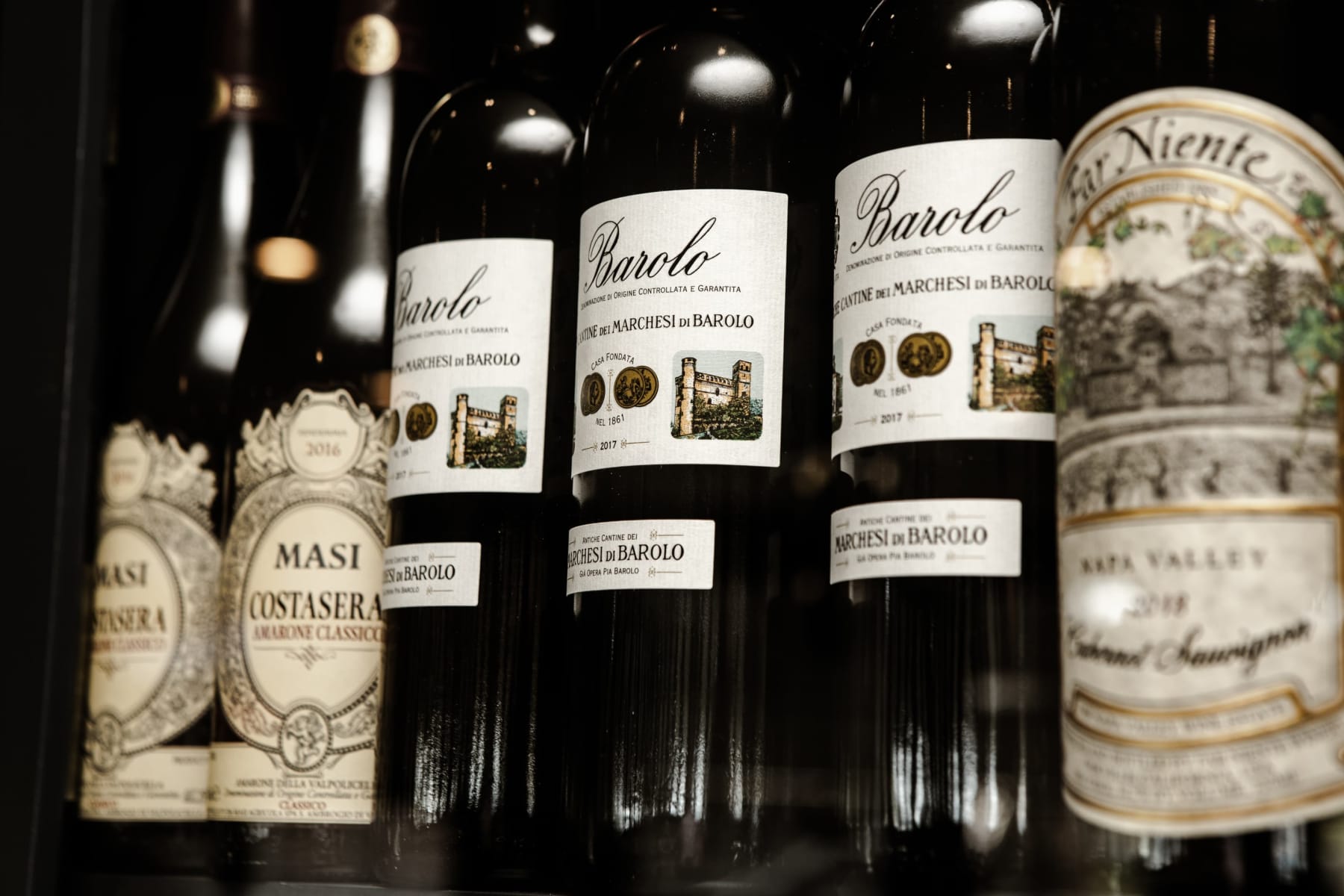 Wine Cellar
With over 100 wines to chose from ranging from all different prices and locations, our wine cellar is expertly curated with a selection of 50 wines from the owner's private collection.
Reviews
I wish I Could give more stars! This place was excellent in every way! Great food, fantastic staff; our waitress was the best... and just a very pleasant atmosphere... my family is very picky when it comes to eating out and they all said this was the most satisfying dinners they've had eating out in a long time. I highly recommend to all. -John Iacobucci

Fabulous dining experience at I'll Gabbiano! Our waiter Carlos was awesome and so attentive (a rarity today)The lunch menu has really nice choices, good portions and the prices are pretty reasonable for truly delicious food. Definitely going back for dinner! -Susan Pecoraro

it's crazy because I only READ horrible reviews. We had a reservation and when we got there they were awesome…as soon as we sat down we were given the bread oil and olives and water and within literally two minutes we had a waitress. She was one of the best waitresses ever…food didn't take long, plates were HUGE Like insanely huge…! wasn't expecting that. prices weren't low but the quality was 10/10 and worth every dollar and more. We were given complimentary champagne…and desert was amazing too. To me it's a 10/10 -Weight Loss With Annamarie

Dined here with a group of 7. We had a 630pm reservation and were able to sit immediately but took advantage of their large bar for a pre-dinner drink. Benny was the bartender and he was friendly and made an excellent drink. For dinner, the steaks were amazing. We had the rib eye, tomahawk, porterhouse and shared them. They were cooked perfectly. Appetizers were shared and awesome as well. We tried some deserts too. Key Lime pie was light and flavorful. Tyler was our waiter and he was extremely attentive. It's a bit noisy in there, hopefully they do something about the acoustics - that's my only gripe. I'll be back for sure, the outside patio looks like it will be perfect for the summer. -Frank Mengert

OMG, If I could give it 10 stars I would! Service/Food/and Atmosphere was Amazing!! From the moment we walked in Nora greeted us and was so kind, definitely the right person to greet the guest, than our server Giovanni was spot on, attentive and checked on us several times, u won't be disappointed. Bring your appetite portions are huge!! -Diana Ruggiero